Colnago is a high-end racing bicycle company. Its legendary history of pioneering products and world titles led it to become a globally known and admired icon in the cycling industry, represented by its Ace symbol.

Our challenge was to raise the brand to the level of its legend, defining its values and guiding the brand strategy into the future. Designing the new identity and refining one of the biggest symbols in cycling history.


---
Blaugrana al vent
More than a club, FC Barcelona is a brand that transcends the world of sports and football. A club with fans spread all over the globe, but with core values rooted in its origins – in the city of Barcelona, in Catalonia, in red, blue, yellow and in its rich history.

Barça is an institution with more than 100 years, and in the last couple it has been reorganising its whole structure – from brand architecture to social media to merchandising.

We partnered up with FCB to reorganise, recreate and improve the products of the Barça brand, to take a step further and transform merchandising in streetwear. Barça products were and will always be objects of desire, our job was to make 'game day' outfits become 'every moment' outfits.


---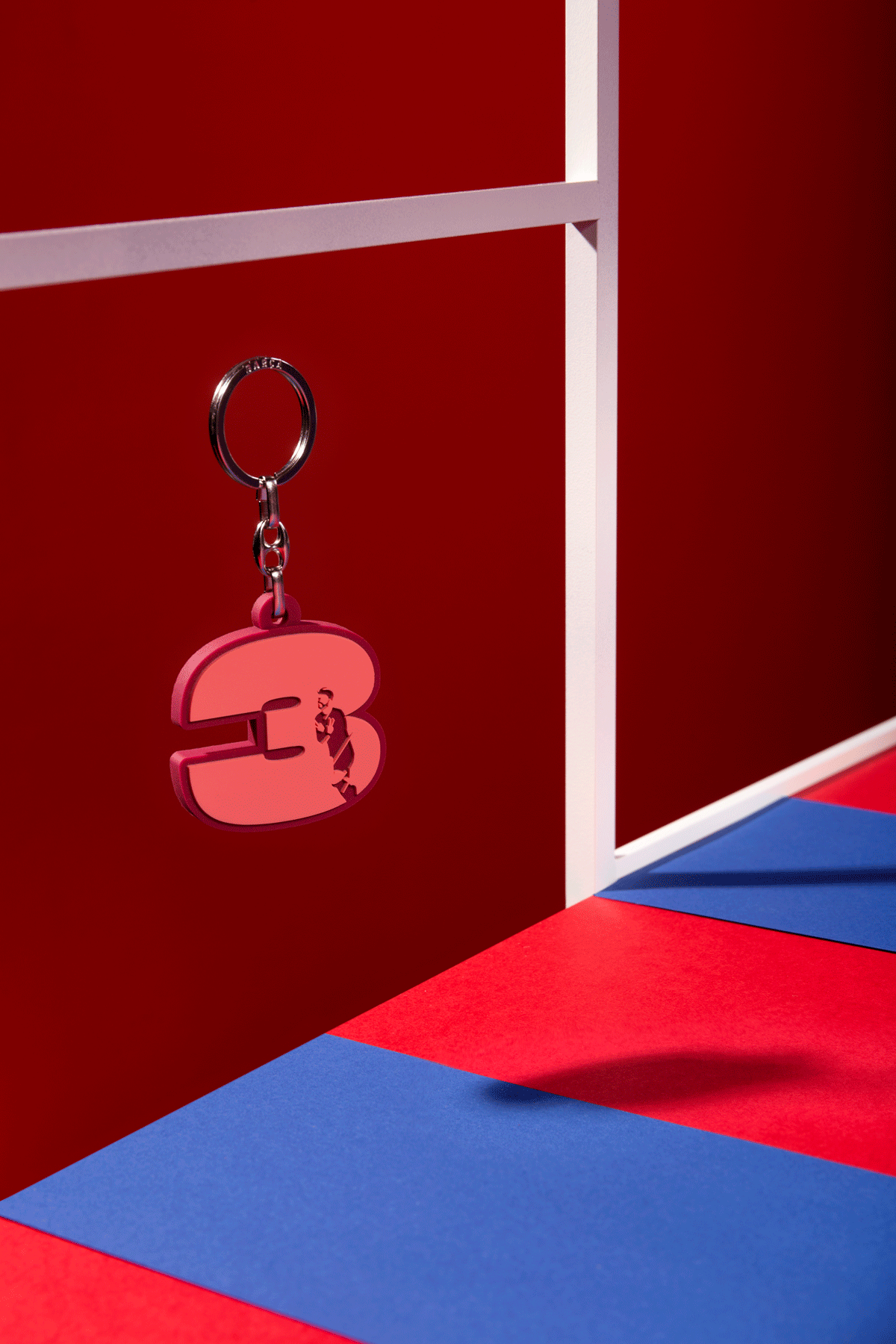 Jugadors
A collection to homage the idols of FC Barcelona, the heart of the team, the ones that step on to the pitch and write the history of football.

The style of the football of Barça has always been known as playmaker, to represent these style in an iconic way we art directed the illustrator Ricard Jorge to portrait each player in a dynamic moment. We made the illustrations interact with the bold shirt numbers, numbers by which these players will always be remembered!


---
Clementina is moved by passion for bicycles. A renaissance brand, with the human being at the center of everything – creating the most perfect and fastest machine for each person. Here details are everything, that's why Clementina pushes the engineering of its bikes to the limit thanks to the wisdom of years of experience. A balanced mix between numbers and poetry, a unique recipe.

We believe that a good painting should last a lifetime. That is why the beauty of the Clementinas is timeless and they are made of the best steel, so that they are eternal. It is the way to stand up to the rampant consumerism of our era and take care of the planet.


---
Farmbrots is a Barcelona local agri-tech start up with one goal: Making chemical free and highly nutritional microgreens easily accessible.
We were approached to develop a growth strategy and a new brand identity for this rising start up which utilises indoor
vertical farming
to produce a healthy nutritional products.
---